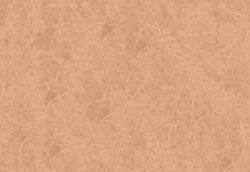 Home
Herdsires
Females
Males
Crias
For Sale
Contact Us


Alpaca babies, also known as crias, are cute and energetic. They can often be seen running through the fields, especially at sunset. It is a rare, but special treat when the whole herd joins them.
On this page are pictures of our crias from
2010: Santino, Desdemona
2009: Cappuccino, Nerina, and Benvolio.






Our 2009 Crias
On May 5th, our true black female, "Velvet" delivered a very nice medium brown boy. His 2x Color Champion and 5x blue ribbon winning sire is Starbuck de Alta Vista. This new boy, "Starbuck's Cappuccino", has medium brown fleece and a very friendly temperament.
On May 13, our true black female, "Greta Garbo" gave birth to a true black baby girl. Her sire is Patagonia's Seymour, a 3X blue ribbon winner with blue-ribbon winning offspring. She has been named "Nerina" ("little blackie" in Italian) by our Italian Foreign Exchange Student.
On June 16th, after a 369 day gestation, "My Sweet Sunshine" delivered a 22+ pound white male cria. His sire is 3x Color Champion ScF Chewbacca from Silvercloud Farm. Chewbacca has extremely fine (15.4 µ - 1st yr.) and dense fleece. He also has a Champion cria to his name. We named this newest cria Benvolio a.k.a. "Ben". His fleece is fine, extremely bright and dense, so we have high hopes for his success in the show ring.
Our 2010 Crias
On May 14, Flint Stone Farm Chloe gave birth to Santino, a fawn boy. The boy's sire, Silvercloud Farm's Mercurio, has two Reserve Color Championships and 5 blue ribbons in level IV and level V shows. He has multiple blue ribbon winning crias and took 3rd Place in the GET-OF-SIRE Class at MAPACA 2009! Chloe's strong frame and rich dark brown fleece combined with Mercurio's elite fleece and proven ability to produce champion crias are sure to produce an excellent quality animal.
On May 16, VFA Elizabeth Taylor (a.k.a. Velvet) gave birth to Desdemona, a dark brown girl. The girl's sire is Starbuck de Altavista. Starbuck is a two time champion with a bunch of excellent crias including a reserve champion. Velvet is for sale with Desdemona at her side and a breeding to 8X Champion Lancaster's Highland Chieftain.
Also bred this season are:
My Sweet Sunshine (Service Sire: Silvercloud Farm's Griffith)
MFI Peruvian Bianca (Service Sire: SCF Chewbacca)